Achieving a good return to oestrus, both in weaned sows and gilts, improving fertility and obtaining the maximum prolificacy of the genetics we are using, continue to be a challenge on most farms.
All management practices related to gilts coming into heat and estrous detection, along with insemination, are determining factors in the reproductive success of a farm. We will logically start this article series from the beginning and address oestrus stimulation in this first article.
How should be the stimulation of weaned sows
From day one post-weaning. If sows are weaned in the morning, that afternoon they should be stimulated with the boar. Keep in mind we are always doing a double function: boar exposure and heat detection. If we do not expose sows to the boar starting from the first day we will not detect early heats in sows.
It is important to stimulate the sows using different boars, continuing to provide as much variation as possible. A very frequent problem on many farms is a shortage of boars. It is not uncommon to find farms with only one boar for the gilts and another for weaned sows. It is necessary to keep changing out the boars used to stimulate the sows in order to increase their sexual interest. The ideal situation would be to have penmate teams of 2, 3 or more boars, so they can work together at the same time.
It is also important to be able to perform heat detection in the morning and afternoon on those farms where the schedule allows it. This is another opportunity to use different boars.
How important is light?
Very important. In our sunny country of Spain, we often darken our farms by installing cooling systems over the windows. There are farms where this installation has worsened their return to oestrus. Producers in the cloudier countries of northern Europe understand the importance of light and they install sufficient artificial lighting systems.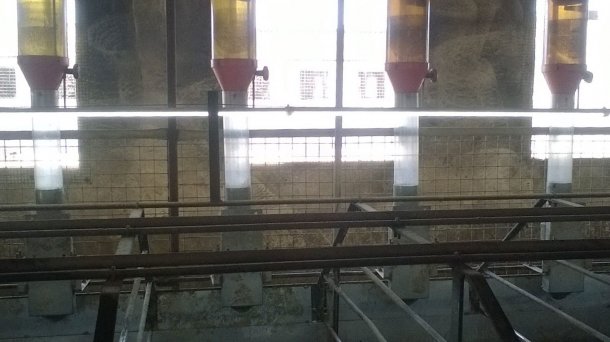 We must ensure 16 hours of white light. Yellow bulbs and fluorescent tubes that were once white but that dirt has reduced the intensity and changed the tone from white to yellowish don't count.
Post-weaning feeding
This is a very important aspect. From post-weaning until insemination sows must eat as much as they are possibly able.
This is not easy task, since some sows will eat more than others, and during these days we add the extra work of adjusting the feed, but to have a guideline to shoot for: in the wean to service interval a sow should eat approximately half of what she was eating at the end of lactation.
Another key aspect is stimulating gilts. What should we consider?
There are many aspects to consider that will determine the success at this stage of production, but one of the main ones is setting a fixed time to begin boar exposure.
Stimulation should begin at around 180 days of age. A mistake I often observe on farms is allowing future breeding animals to reach 7.5 months of age, or more, without having had any boar exposure.
The quality of that exposure is also extremely important. Just as with weaned sows, it is preferable that exposure is done twice a day and with a variety of males, in gilts it is very important to have direct contact with boars.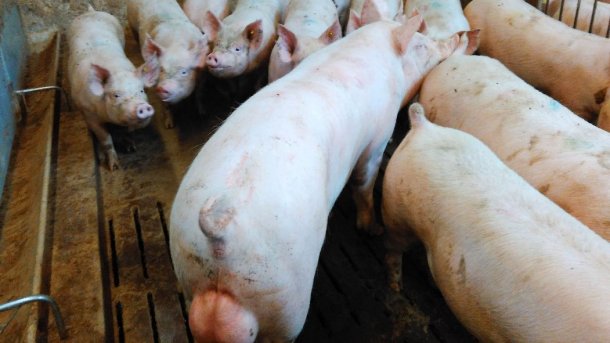 On farms that have genetics with greater difficulty coming into heat, the gilts must be brought to the boar, instead of the boar coming to the sows. In these cases, it is essential to use boars of the appropriate size and age; over 10 months old, which are sexually active, but do not exceed one and a half years of age. The idea is to stimulate, not to scare or hurt the gilts.
If after 40 days from the first exposure to the boar a gilt has not come into heat, she should be culled. No hormonal treatment should be used in these cases to avoid incorporating sows into the breeding herd who are difficult to get to come into oestrus and will possibly have those same difficulties post weaning. This action is essential in genetic nucleus or multiplication farms since, otherwise, the GP sows will transmit this difficulty to return to heat to their progeny.
With adequate stimulation around 180 days of age, most gilts will have come into heat between 200-220 days of age.
I recommend putting them in stalls after detecting the first heat. The gilt will reduce her feed intake for a few days, but once acclimated, feed can be increased to an adequate amount (flushing) the last 15 days before her next heat, ensuring good ovulation rate and egg quality when inseminated.
Correctly stimulating oestrus, both in the weaned sow and in the gilt, is the first essential step for good fertility. In the following article we will address the second step: heat detection.