Carlos Piñeiro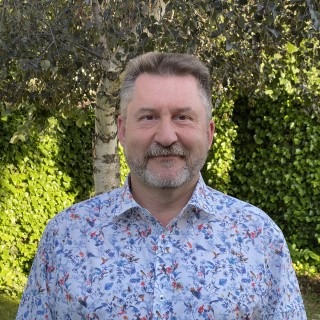 Pigchamp Pro Europa. Spain
Carlos Piñeiro is a DVM from the Complutense University of Madrid (1987). He is a Specialist in the Evaluation of the Environmental Impact from the Polytechnic University of Madrid (1998), he holds a Diploma in Advanced Studies in Animal Production from the Polytechnic University of Madrid (2001), and a Graduate Degree from the European College of Porcine Health Management (2009).

He worked in Sánchez Romero Carvajal as a Representative of superior quality products (1989), and since 1991 he works in Proinserga. S.A, initially as an regional veterinarian (some 10,000 sows in 30 farms) developing different responsibilities in Nutrition and Feed Formulation, Management and Data Analysis, and Artificial Insemination Centres before taking charge of the R&D Department created in 1996 and developing it until year 2000.

It was then when PigCHAMP Pro Europa was created as a company linked to the group in which he participated as a founding partner.

As of 2007, PigCHAMP Pro Europa SL turns into a completely independent company, and Carlos is his Manager and main stockholder since that moment. Its current lines of business are the investigation, through an agreement, for companies, acting as a CRO (contract research organization); the development of national and international R&D projects (CDTI, EUREKA, IBEROEKA, EUROSTARS, LIFE+ and EU Framework Programs); the consultancy in data management and use of information in the food and agriculture sector companies; and the veterinarian services for the support of production and health.
Updated CV 24-Dec-2012